Global War Economy: The Empire of the US Military Industrial Complex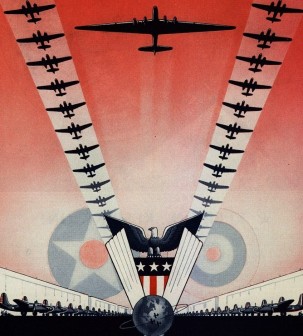 Arguably, ever since entering World War II, the United States of America's economy has been a war economy. Starting or fostering wars became essentially, independently of geopolitical reasons, a "good" business proposition. The early 1940s marked the start of the era of systematic wars for profit. War defined as the ultimate capitalist enterprise. The extraordinary war efforts of World War II turned the United States into a giant global arms factory for the war in Europe and in the Pacific. It was even, cynically, credited as the main factor in ending the Great Depression of 1929.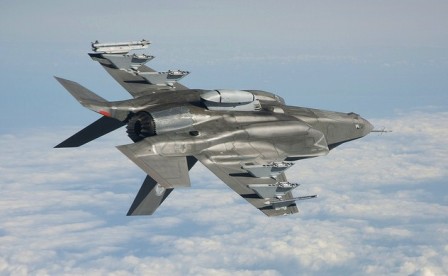 This trend continued at a slower pace, but without any real interruption, with the Korean war in the early 1950s, the Vietnam war in the 1960s until the early 1970s, and various proxy wars worldwide- including Afghanistan in the 1980s- against the Soviet Union. The event of 9/11/ 2001 gave American politicians the unique opportunity to start the perfect war on behalf of their friends and patrons of the military industrial complex. It is the endless war: the "war on terror" without any geographic boundaries, time frame or even the necessity to have a well defined enemy.
Thursday, October 11, 2012

Illustration by Andrew Neyer
The first time I met
Raghuram Rajan
, the Indian economist couldn't sit still.
It was over coffee in Bangkok in November 2008, less than two months after Lehman Brothers Holdings Inc. imploded and almost took the global financial system down with it. Rajan had become a big draw by then, having warned as early as 2005 that a crash was coming. On that day in Thailand, he had a more local crisis on his hands: The hotel's WiFi was out.
Election campaigns are about promises: the more grandiose, the better.
Who can forget President
Barack Obama
's
June 2008 speech
, telling a rapt audience that future generations would look back at his victory in the Democratic primaries as "the moment when the rise of the oceans began to slow, and our planet began to heal"?
If only he had substituted "deficit" for "oceans."
Candidates love to promise the moon -- at minimum, a
colony
on it -- and the stars. Years ago, they could avoid mentioning the cost. Nowadays, the U.S. is in such a deep fiscal hole that a candidate would appear to be out of touch if he didn't invoke "shared sacrifice" or pay lip service to reducing the
deficit
.
Yet that is where they draw the line and limit the specifics. Which is why I'm here to tell you five things the 2012 Democrats don't want you to know. (Next week, it's the Republicans' turn.)